Writing my thesis is like pulling teeth right now.
Please join me in a self-indulgent session of online leche le vitrine, where I reveal the strangely compelling things that have caught the interest of my debit card the past couple of days…

I am normally more of a slouchy cashmere jumper girl than a shlumpy sweatshirt girl, but something about this divine Zebra sweatshirt on Etsy is calling my name. The grey matches London's skies, and it would keep me warm in the bitter summer weather.

I procrastinate a lot with the help of emitations, largely because they offer some really great clip-on and screwback earrings which are exceedingly hard to find. These faux-jade drops have me wanting to click add to cart so hard. Come to momma!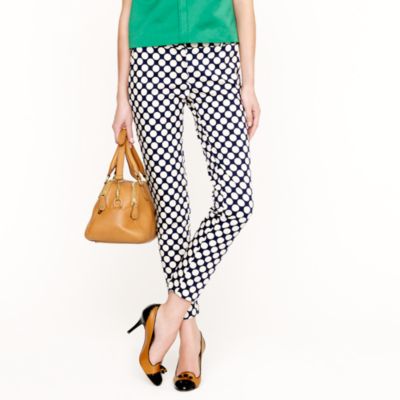 Oh, J.Crew, you and your irresistable polka dot capris and tall sizes, sigh.

OMG, a holiday in the sun. Santorini, will we ever get to meet? I would desperately love to get acquainted with your scenery, food, and sun loungers.