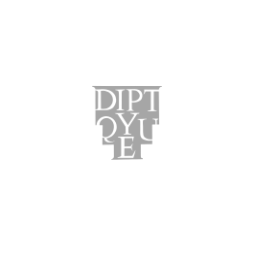 OK, I make no secret of the fact that I am a bit of a perfume lush.
I also make no secret of the fact that I have particular weaknesses for three perfume houses: Hermes, Chanel, and my absolute favourite: Diptyque.
In my opinion, Diptyque can basically do no wrong. They always seem to have a way of taking scents that I would not normally be attracted to and combining them in a way to make them so utterly compelling and intriguing that, well, I end up with a bit of a collection of their bottles. For me, it's never a question of whether I will like a new Diptyque fragrance launch, but more a question of will I love it enough to invest in it?

My first foray into fine perfumery was via a bottle of Diptyque's Do Son. I bought it because it was this intensely heady white floral fragrance that reminded me of gardenias in Mississippi in late spring, and therefore it reminded me of my mother. Funnily enough, once she smelt it, she fell HARD for it, and now goes through it like water — I can get her a bottle every Christmas because she uses it up that fast. It was a self-fulfilling prophecy, but now that it literally is my mother's scent, I can't wear it anymore because it seems a bit odd like wearing someone else's shoes.
From there, I procured Olene, because I love jasmine and it very much reminded me of a spring night in Mississippi after a rain storm. After that, Mr Man slipped a bottle of Philosykos in my handbag one afternoon when I wasn't looking, because he's crafty like that. I love to wear it in summer, when the Mediterranean scent of figs in high summer fits with sun-scented skin.
But my last Diptyque utterly unexpected favourite was Eau Duelle. I don't normally go in for sweet scents, and this is sort of like a very resinous incensey smokey spicy vanilla. I was skeptical at first, but then I found myself wearing it constantly in Morocco, and now it evokes vanilla tea by a fire in the desert. It's so evocative (because I like scents that remind me of places) that I find myself wearing it quite often. I keep a compact of the solid perfume in my bag, because it smells smokier and darker than the bottled EdT.
In that vein, Diptyque just launched their new fragrance, Volutes. If you are an Eau Duelle fan, especially of the contrast between sweet and smoke, you will utterly fall in love with Volutes. It's that sort of scent that you put on and then keep catching whiffs of hours later, just very subtly, and wondering, wow, do I smell that good? It isn't a scent that projects out much, which is fine otherwise the sweetness would be too cloying, but rather it lies close to the skin like a cashmere scarf.
It has a sweetness like Eau Duelle, but not in the vanilla way. More in a soft honey sort of way. This is wafted together with a heart of glossy well-polished old wood, some leather, and a good whiff of smoke and tobacco. Not like cigarette smoke. More like walking into a humidor, or like pipe smoke, almost like the incense note you get from Eau Duelle.
Other scents it is related to in my mind:
* Miller Harris Feuilles de Tabac. I love this scent, esp on Mr Man. Volutes is a sweeter, softer, more feminine version of this, but they both have strong tobacco woody leathery notes at their heart.
* Tom Ford's Tobacco Vanille. A legendary scent, so rich and sexy. Volutes has very similar notes with a slightly more floral heart.
* Chanel Exclusifs, particularly Sycomore and Coromandel. In fact Volutes could be the lovechild of these two. The woodiness is very, hmm, it is like dried barky wood that has been sitting in a shed all autumn waiting to be burned. This particular barkiness, almost peppery, is something that you get from Sycomore, and it is very present in the depths of Volutes. And Coromandel is related to the honeyed rich sweetness. Volutes, although done by Diptyque, has a very Chanel richness to me.
Again, I wouldn't normally go for such a sweet scent, but the sweetness in Volutes is sort of hidden in its depths. It is very rich and cosy. I think it is marvellously complex. While I love Eau Duelle, Volutes is the older, more sophisticated sister, and I think I love her even more.